Welcome to Dolphin Electrical

Dolphin Electrical is a Dublin based independent electrical wholesaler established since 1977, we are an Irish owned family business set up by Noeleen & Harry Rooney. We are located on the South Circular Road which is a prime location in Dublin city's hub. Our business & trade counter are easily accessed with two loading bays and on street parking directly in front of our store. We stock a vest range of premium brands and products and supply electrical goods to domestic, trade & commercial customers. We offer our trade & commercial customers an express free delivery service around Dublin and surounding area. We recognise the importance of a fast, efficient and reliable service which in turn saves our customer's valuable time & revenue. We supply the Electrical Wholesale, Retail, Lighting, Facility & Property Maintenance, Hospitality, Electrical Engineering and Construction sectors. With 40 years' experience and knowledge in the electrcial industry we stay ahead of the curve on the latest manufacture updates, developments & products. We are constantly evolving our business with current markets and to suit all our customer's needs. We supply a vest range of recognised premium brands and products. Reliability, Quality & Safety is at forefront of all the products we supply to our customers. We attribute our experience, customer satisfaction & service we consistently deliver to our continuing success in the electrical industry.
Products

We stock a wide range of electrical products & lighting to suit domestic, trade and commercial customers. We distribute quality recognised brands in the electrical industry. We provide consultation & expert advice on sustainable products and we are constantly monitoring and updating our customers with the latest products and trends. We provide clear instructions for use, and we also provide data information for all products supplied. We distribute premium branded products at competitive prices and we continually have Reliability, Quality & Safety in mind. We supply a range of brands for most products which gives our customers a variety of options to suit every transaction. We stock a vest range of products including:
Sockets, Switches & Accessories (Brass, Mirror Chrome, Brush Chrome, White)
Smoke, Heat & Carbon Monoxide Detectors
Lighting, Emergency, LED, Downlighters, Vintage Bulbs, Fittings, Flood Lights, Panels
MCB Boards, Switchgear, MCBs , RCBOs & Associated Products
Galvanised & PVC Conduit, Trunking & Accessories
Heating, Timers, Thermostats, Programmers, Boiler Elements
Electrical Cable ( T&E, SWA, Alarm, Data, Telephone, Fire Resistant, Flex, NYM-J, Silflex)
Extractor Fans & Ducting, Fly Killers, Hand Dryers, Range of Heaters
Cable Ties & Fixings
Drill Bits ( Masonry SDS, HSS , Wood ) Hole saws & Arbors
Tooling, Measurement & Testing Equipment, Work Clothing, PPE
Sectors

We supply indoor and outdoor LED lighting for homes & gardens. Whether you are renovating, giving your home a face lift or upgrading to LED lighting we have got all the electrical products to suit your needs. With our energy efficient LED lighting, you'll find so many ways to make your home a little brighter and energy efficient at the same time. We supply a wide range of sockets, switches & accessories in Brass, Mirror Chrome, Brush Chrome, & White. Upgrading electrical outlets is an easy way to give your home a modern look. Give your bathrooms, living room & kitchen a face lift with our current range of the stylish electrical switches, sockets, electrical outlets & range of light fittings. We can help create a warm atmosphere in your garden with our outdoor lighting range, with traditional lantern lights, bollard, garden spotlights and solar garden lights. We also provide outdoor bulk heads & security lights with sensors. We have a large range of outdoor light fittings, so that there is always something for every type of garden.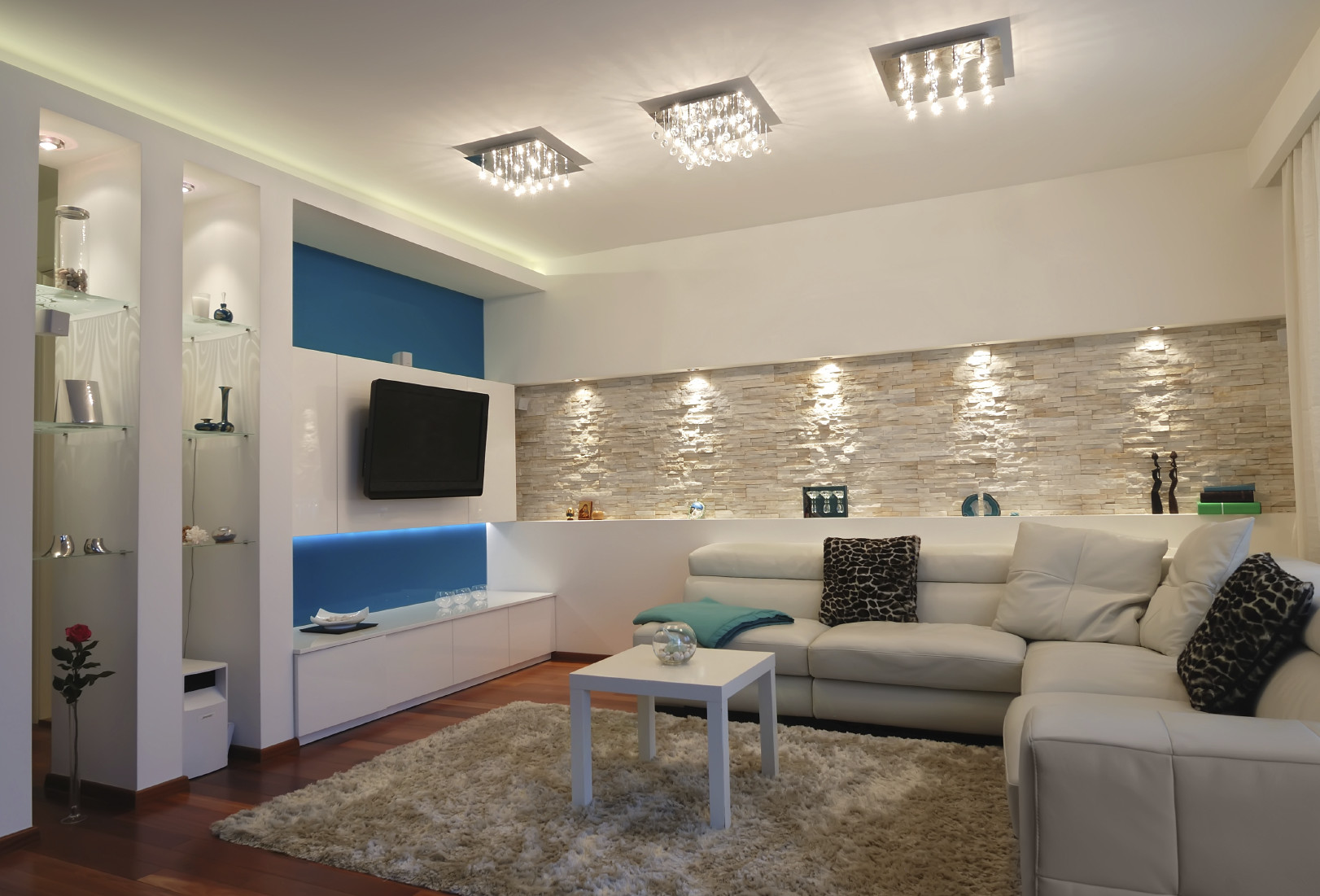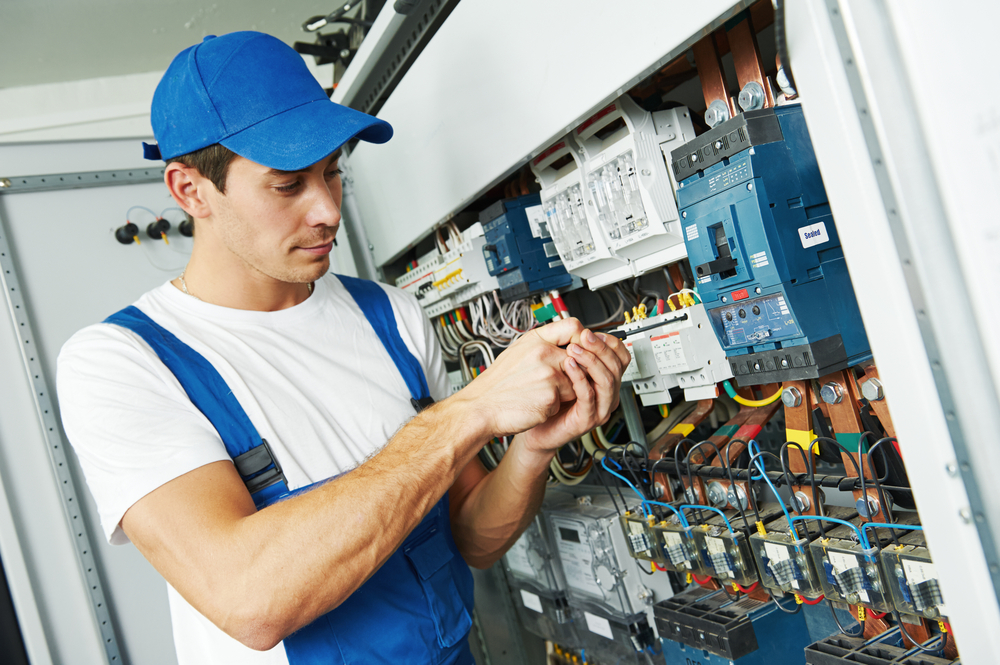 At Dolphin Electrical we've been delivering goods to electricians and electrical contractors for 40 years. Partnering with Dolphin Electrical you'll find the positive aspects and personal touch with dealing with a company that is customer service focused. We provide our trade customers with a dedicated trade line and a free express delivery service in Dublin and surrounding areas. We recognise the importance of a fast, efficient and reliable service which in turn saves our customer's valuable time & revenue. We provide all electrical products used for 1st, 2nd & 3rd fix. Our trade customers are the foundation of our business, together we have built up a great reputation over the years with the unique service we deliver.
We provide our commercial customers with a dedicated direct phone line and offer an express delivery service in Dublin and surround areas. We offer our commercial customers a free lighting consultation service, focused on helping clients with energy efficient lighting solutions including LED retrofits & conversions as well as lighting control systems. Our quality products will raise the level of safety and in particular, protect your customers, visitors, employees and equipment. We distribute premium branded products at competitive prices and we always have quality and safety in mind. Whether you are upgrading the look of your business with specialise LED lighting, upgrading emergency lighting or going for trendy vintage pendant lighting. Everywhere from Bars, Clubs, Restaurants, Colleges, Universities, Hospitals and Hotels, we can supply a wide range of products to suit your business.
Address 396 South Circular Road, Rialto, Dublin 8, D08 RK85
Phone: (01) 453 8076 Email: info@dolphinelectrical.ie Fax: (01) 454 4245
Opening Times Mon – Friday 8am – 6pm (open through lunch) Sat 9pm - 2pm
Social Media
Farrell Electrical Wholesale Ltd T/A Dolphin Electrical Reg: 61662 VAT Reg. IE9Y71358Q